Since ancient times, people have been curating and improving the living spaces that they own, and gardening has always been a big part of that. Gardens add a certain beauty to every home that is otherwise very hard to replace. They let in some natural beauty while making your home feel more serene and peaceful.
When it comes to gardening, a lot of times, gardeners take inspiration from gardens that set the bar high for others to follow. Gardens across the world tend to have their own flair and culture embedded into them, which is what makes them so special. We have made a list of ten of the most beautiful yards and gardens across the world that have caught a lot of attention and can be used as inspiration when trying to incorporate this into our homes.
1. Kenrokuen, Japan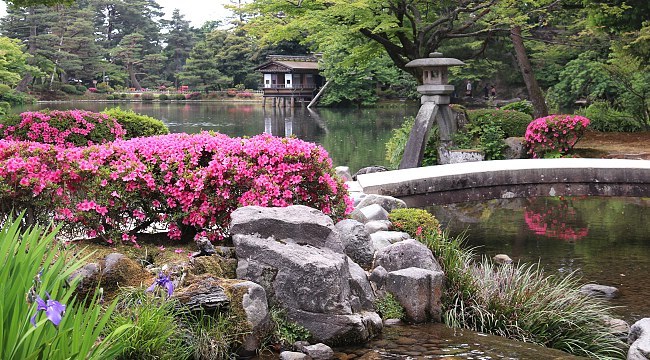 Japanese gardening themes often revolve around water and incorporating the elements of yin and yang. They often include things that ensure a proper balance in the surroundings, which is also something that makes them so iconic. The Kenrokuen Garden in Japan is considered to be one of the most beautiful in the world and is often used as inspiration when gardeners are trying to incorporate a Japanese style garden in the home that they are working on.
2. Keukenhof, Netherlands

The Netherlands is known for being a country that has some of the most beautiful flower fields in the entire world, and the Keukenhof is an expansive garden that showcases all of the countries most beautiful floral elements. For those looking to create a beautiful flower garden into your home, this garden can serve as a beautiful inspiration for something that you can go in for.
3. Nong Nooch Tropical Botanical Gardens, Thailand

Tropical climates can sometimes be harder to work with when trying to create a beautiful garden, but the Nong Nooch Tropical Botanical Gardens in Thailand serve as a beautiful example of what one an work towards. This garden spans over a large area and has all of the local plants that are grown in the state. This garden can also be incredibly beneficial for those that are looking to install a garden using tropical trees and bushes.
4. Garden Of Versailles, France

The Garden of Versailles is a fine example of a luxury garden that has been crafted to perfection. This beautiful garden sees almost six million people visiting it on a daily basis, and is one of the most beautiful sites around. The garden boasts of well-structured gardens with carved trees and spectacular designs.
5. Brooklyn Botanic Gardens, United States Of America

Finding a beautiful garden in the midst of one of the busiest cities in the entire world is not easy, but the city of New York has one of the most beautiful botanical gardens in its midst. This garden has a lot of Japanese style elements and incorporates the local plant life with exquisite uniques flowers. For someone who is looking to find inspiration of how to transform the feel of a garden, this is the one to turn to.
6. Summer Palace, China

The Summer Palace is a garden that combines history with beauty. This century-old garden is a beautiful example for those who want to combine their antique finds with greenery in their garden. The garden is also built on a hilly landscape, which is why this is something that can help when trying to find a garden type to go in for when trying to work with this kind of area.
7. Villa D'Este, Italy

The Villa D'Este may be known for its intricately carved building, but one thing that does stand out just as much its the adjoining garden. This garden is a fine example of how to make a water body the central focus of the garden, and accentuating that with greenery all around. This garden also has a lot of well-placed fountains, which is something that people like to incorporate into their homes.
8. Kirstenbosch National Botanical Garden, South Africa

The Kirstenbosch National Botanical Garden might not look like the prettiest garden around, but it does have a lot of awards to its name because of the role that it has played in the conservation of South African Flora and Fauna. This garden showcases a number of local plants, which is something that a lot of people like to incorporate into their gardens. This also is a good example of how something simple can look beautiful at the same time.
9. Kew Royal Botanic Gardens, United Kingdom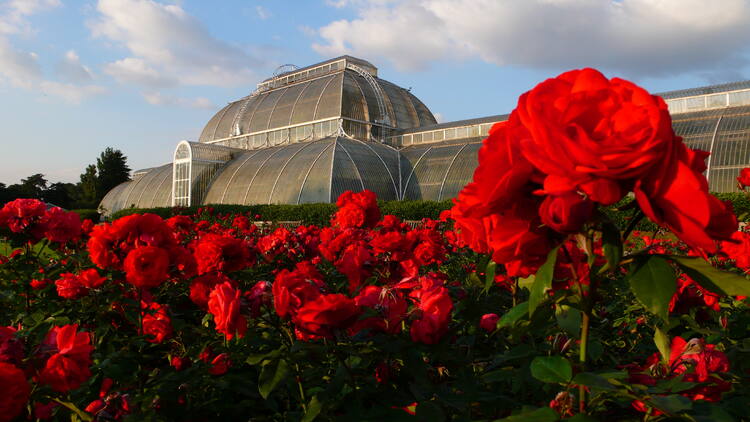 The Kew Royal Botanic Gardens expand over an incredibly large area and tries to keep the 'open floor plan' as much as possible. While this garden tries to include as much greenery as possible, it does so with the help of small bushes and flowering plants. This gives the entire garden the illusion of looking bigger than usual, which is something that can be well incorporated into smaller home gardens.
10. Las Pozas, Mexico

If you want to visit a garden that takes you to another place and another time, the Las Pozas garden is the one to go to. This beautiful garden is filled with structures that look straight out of a fairytale, and have subtropical rainforests as its backdrop. This beautiful garden is a great inspiration for those who want to incorporate a rainforest theme into their gardens, and want it to look beautiful at the same time.